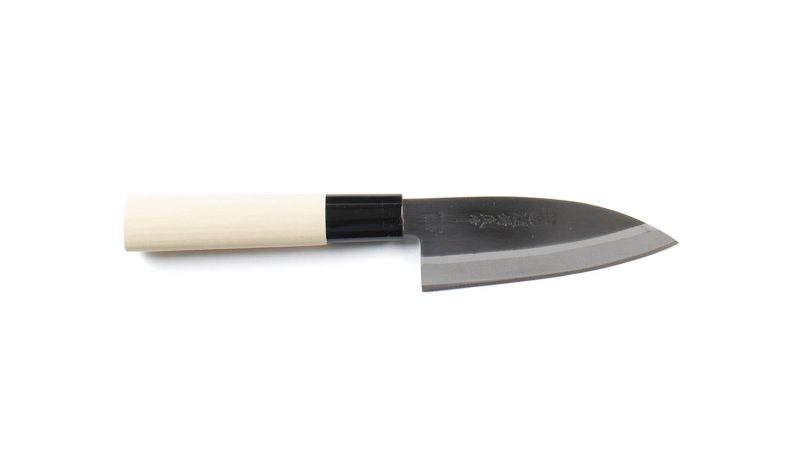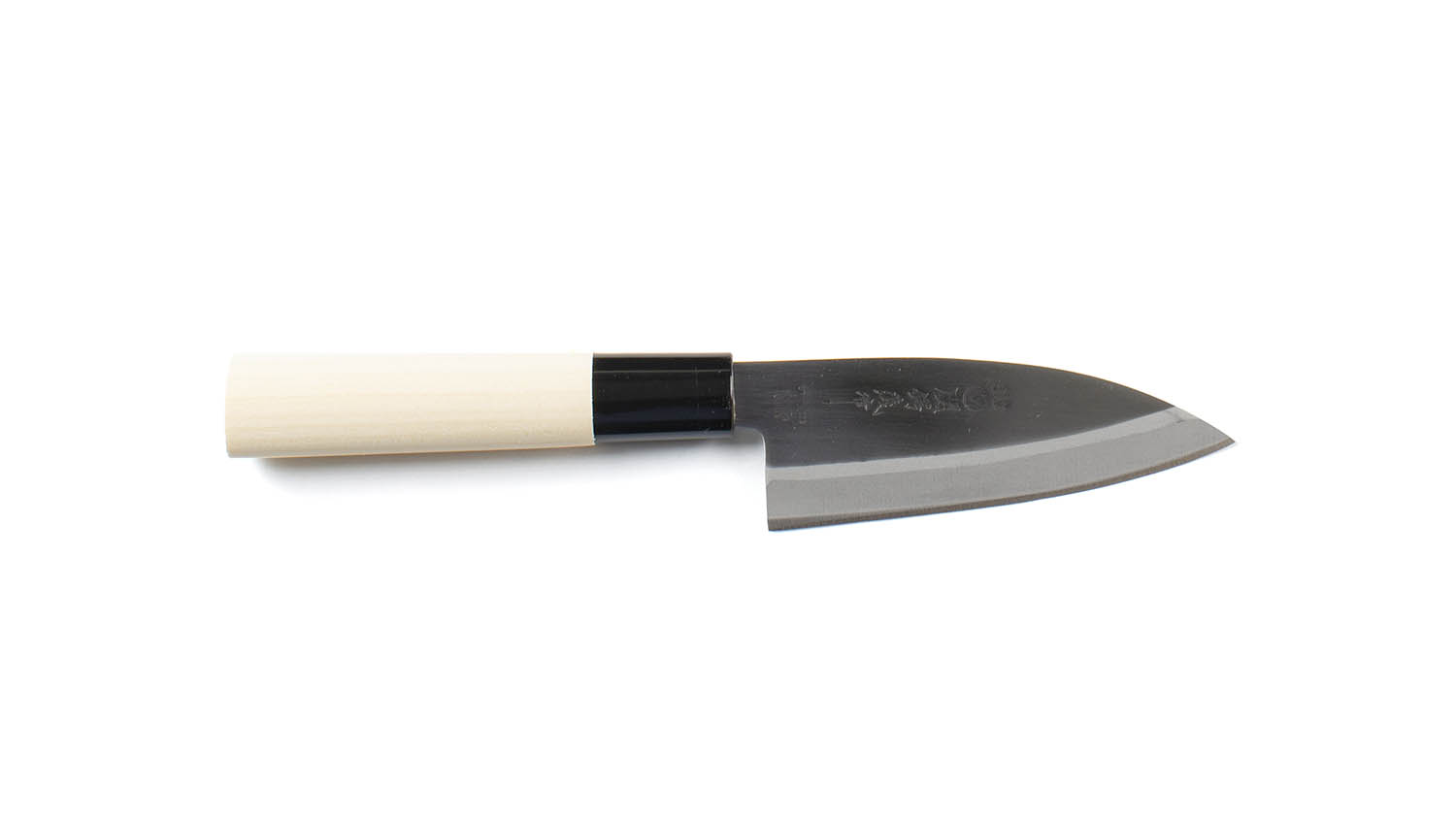 Nippon Sushi Set of 3 Knives
£84.00
Stainless steel
Single layer
Natural wood handle
Made in Japan
Set Includes:
Small Deba 105mm
Deba 155mm
Yabagiba 205mm
Out of stock
Description
Stainless steel
Single layer
Set Includes:
Small Deba 105mm (Right handed)
Deba 155mm (Right handed)
Yabagiba 205mm (Right handed)
Additional information
| | |
| --- | --- |
| Weight | 300 g |
| Blade Layers | Single Layer |
| Knife Type | Japanese Traditional (Single beveled) |
| Collections | |
| Blade Sizes Range | 101mm – 119mm, 151mm – 170mm, 201mm – 240mm |
| Blade Sizes | 205mm, 105mm, 155mm |
| Blade Functions | Sushi |
| Shape | Deba, Yanagiba |
Care & Delivery
Product care instructions
Click here to see Care instructions
Product color may slightly vary due to photographic lighting sources or your monitor settings.
Please note that ALL Bladed Products deliveries are made with the 'Age-Verified' service. Therefore the delivery driver will require proof that the recipient is over the age of 18.
>
Please Note that all the bladed products deliveries within the UK are made with FedEx/Royalmail/UPS "PROOF OF AGE" service. Therefore the delivery driver will require proof that the recipient is over the age of 18.
We post by UPS/DHL/FedEx/Royalmail to UK addresses for the next-day delivery. However, it can take up to 2-3 working days sometimes.
AGE-VERIFICATION FOR BLADED PRODUCTS IS REQUIRED BY UK LAW:
The customer's age (18+ years status) will be verified once the order is placed, It is done through our age verification integrated system (agechecked.com

).
If verification failed, the customer is required to email us a form of ID (Driving Licence/ Passport) photo to verify that you are over the age of 18 years.
Orders are delivered from 1-5 working days to England, UK addresses (Scotland/Nothern Ireland may take a day or 2 extra)
International delivery time may vary from 2-15 days depending on the destination country
The parcel CANNOT be left in a 'safe place' or at neighbour's address
Store pick-up orders: Come to collect ONLY when the Order status changes to "Ready for Collection" (Check the email in the inbox and the junk box for the email updates).
please wait for an email confirming when the order is ready for collection.
Customers should contact the JKC web team for any urgency.
NOTE: A Photo ID with the person's signature is required to pick up the order.
If someone else is collecting on your behalf, please send us an email confirming the name of the Person Collecting the order in advance. Email us at info@jkcl.co.uk
ALL knife deliveries to outside the UK are made with any of the following shipping companies:
UPS / DHL Express / DPD / TNT / FedEx / Royalmail
SKU:

105D/155D/205Yana
Categories: Fruits & Vegetables

,

Functions

,

Kitchen Knives Under £100

,

Kitchen Knives Under £200

,

Kitchen Knives Under £500

,

Kitchenware & Cookware Products Under £100

,

Kitchenware & Cookware Products Under £200

,

Kitchenware & Cookware Products Under £500

,

Knife Shapes

,

Knives

,

Meat

,

Multipurpose

,

Multipurpose

,

Outlet

,

Premium Japanese Knife Sets

,

Santoku Knives

,

Utility

,

Utility & Prep
Related products
Made by Takeshi Saji san Fully handmade R2 Powder Steel 101 Layers Blade Cowbone Handle Hardness 64 HRC + /- 1 Made in Japan